"Ultra Shoot Soccer" has been updated to Ver1.1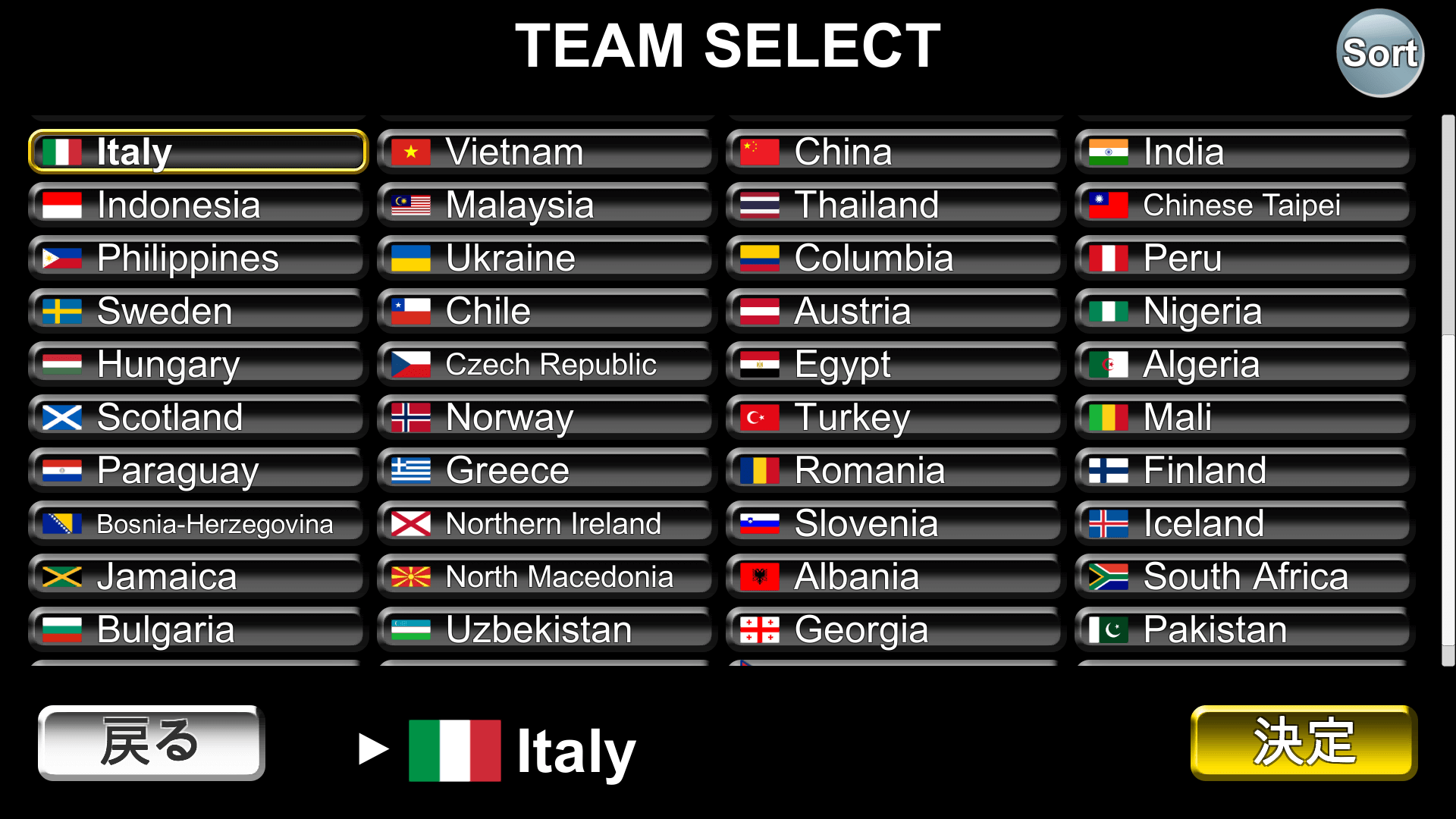 Ver1.1 update of "Ultra Shoot Soccer" has been released.
The following information has been updated
Added 44 countries to play
Adjusted overall game balance
Added Sprint to defense controls
Fixed minor bugs
Added 44 countries to play
In addition to the 32 countries that participated in the World Cup, the following countries have been added.
# Added country list
Italy
Vietnam
China
India
Indonesia
Malaysia
Thailand
Chinese Taipei
Philippines
Ukraine
Columbia
Peru
Sweden
Chile
Austria
Nigeria
Hungary
Czech Republic
Egypt
Algeria
Scotland
Norway
Turkey
Mali
Paraguay
Greece
Romania
Finland
Bosnia-Herzegovina
Northern Ireland
Slovenia
Iceland
Jamaica
North Macedonia
Albania
South Africa
Bulgaria
Uzbekistan
Georgia
Pakistan
Bangladesh
Myanmar
Nepal
Hong Kong
In tournament mode country selection, you can also sort the countries alphabetically by pressing the "Sort" button.
Adjusted overall game balance
We have further adjusted the game balance so that it is easy to play even for game beginners and devices with low specs.
Easy / Normal / Hard can be set from "Settings".
Added Sprint to defense controls
Added a dash button when defending. Pressing the dash button while defending will temporarily increase the player's movement speed.
Fixed minor bugs
Other minor bugs have been fixed. It also includes minor visual fixes such as the UI.
Download
Ultimate Studio will continue to develop interesting games.
Thank you!