"Action Horse Game" has been updated to Ver2.0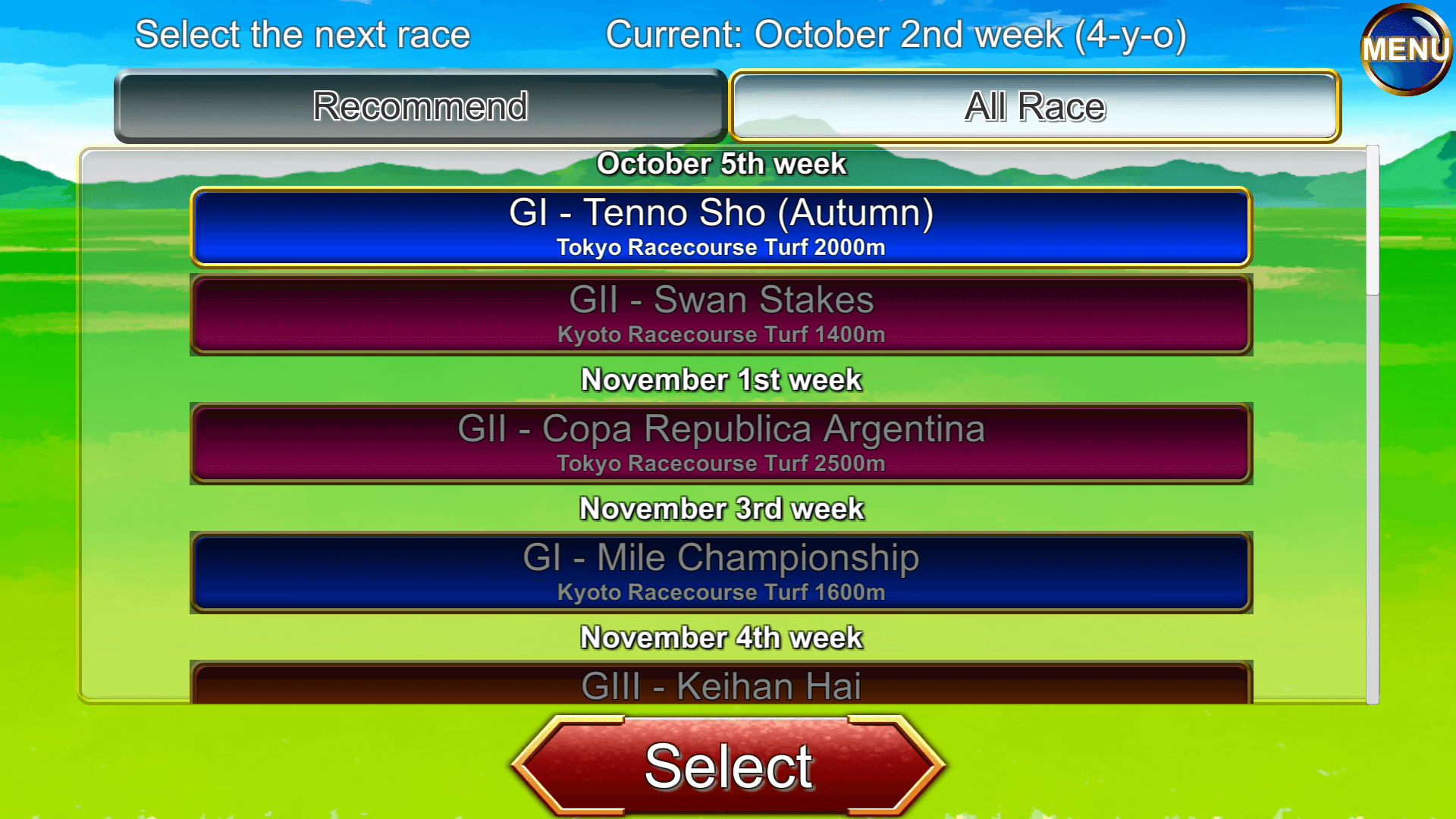 A major update of "Action Horse Racing" is now available for both iOS and Android, and you can play with the latest features by updating to the latest version.
We have also updated the in-app tutorial.

The following content has been updated.
Added turf G2/G3 and dirt G1-3/Jpn1 races
Adjustment of game balance
Changed last spurt position and speed logic
Added Ohi, Kawasaki, Funabashi, Morioka, and Meydan (Dubai) racecourse
Added dirt tracks at Tokyo, Nakayama, Kyoto, Hanshin, and Chukyo racecourses
Added G1 race in Dubai (playable after completing conditions)
Dirt horses added
Added separate display of speed parameters for turf and dirt
Set debut age (2-3 years old) and retirement age (4-10 years old) for each horse
Changed the system to manage race schedules by month/week.
Changed to support horses' distance aptitude in detail
Improved memory management for better performance
Updated race prize money to the latest 2023
Fixed English race names to match official race names.
Updated horse data to the latest data up to "Yasuda Kinen" (2023)
Fixed minor bugs
Added turf GII/GIII and dirt GI-GIII/JpnI races
Previously only turf G1 races were available, but now domestic turf G2-G3 races and dirt G1-G3 and Jpn1 races have been added.
Dirt courses have been added to Tokyo Racecourse, Nakayama Racecourse, Kyoto Racecourse, Hanshin Racecourse, and Chukyo Racecourse, and the courses have been added to Oi Racecourse, Kawasaki Racecourse, Funabashi Racecourse, and Morioka Racecourse of the regional racecourses.

* If the amount of prize money exceeds a certain level, or if the horse finishes within a specified rank in a G2 or G3 race, which is a G1 trial race, the horse is eligible to compete in that G1 race even if the amount of prize money is not sufficient.

Added GI race in Dubai
The Dubai race has been added as a non-Japanese G1 race.
# added race
Dubai World Cup (G1): Dirt 2000m
Dubai Sheema Classic (G1): Turf 2410m
Dubai Turf (G1): Turf 1800m
Dubai Golden Shaheen (G1): Dirt 1200m
Al Quarts Sprint (G1): Turf 1200m
To participate in these Dubai races you must: (Subject to change in future version upgrades)
Has won all domestic turf G1 races (at least 1 win)
The horse has won the race determined in the game.
speed logic change
The position of the last spurt is slightly different from before, and basically the last 600m point has been changed to the last spurt position.
Speed in a straight line is now adjusted according to the quality of the legs, improving the situation in which horses running ahead had an advantage.
Depending on the "spirit" and "position (ranking)" at the last 600m point, it will change whether or not it will stretch in the final straight line.
This is especially true for horses chasing from behind.
Also, if you speed too much while controlling the leading horse, the condition will get worse and you will stall on the final straight. Horses running from behind have been improved to extend in a straight line when their legs are collected.
Added comment display for advice during the race
Advice now appears at the bottom during races. If you don't want to display it, you can turn it off from "Race message settings" in the "Settings" item.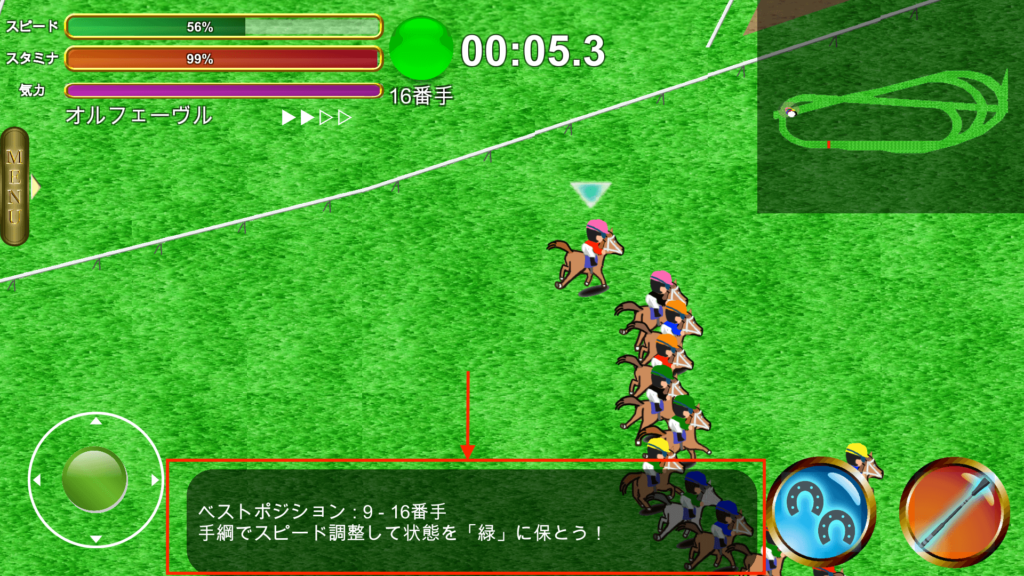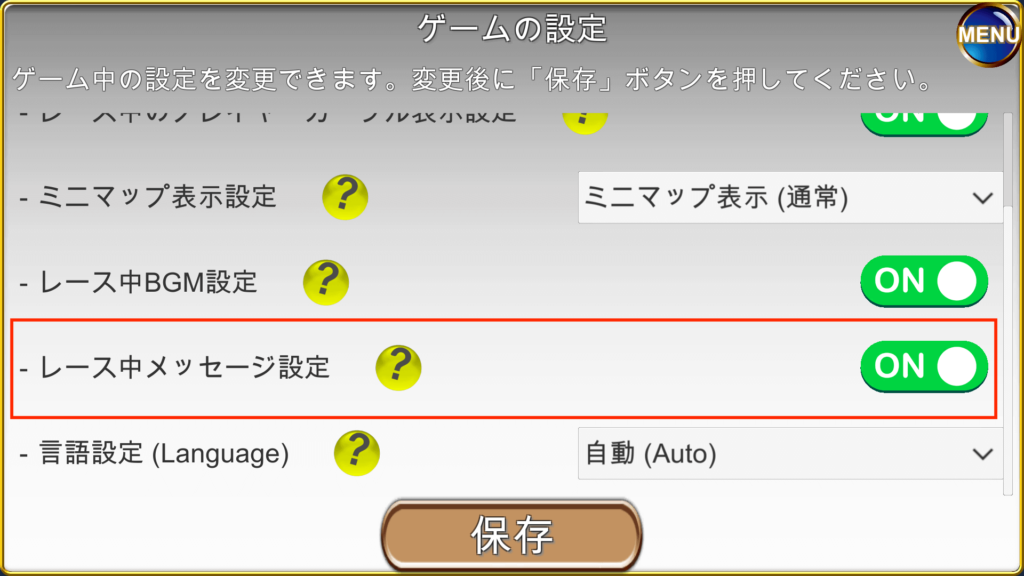 System change of race schedule
With the ability to select races from G1 to G3, we have changed the schedule selection system. You can select races from G1 to G3, except for new horse races and unwinnable races.
The races that can be selected differ depending on the prize amount and distance aptitude.
Races must be separated by 3 weeks.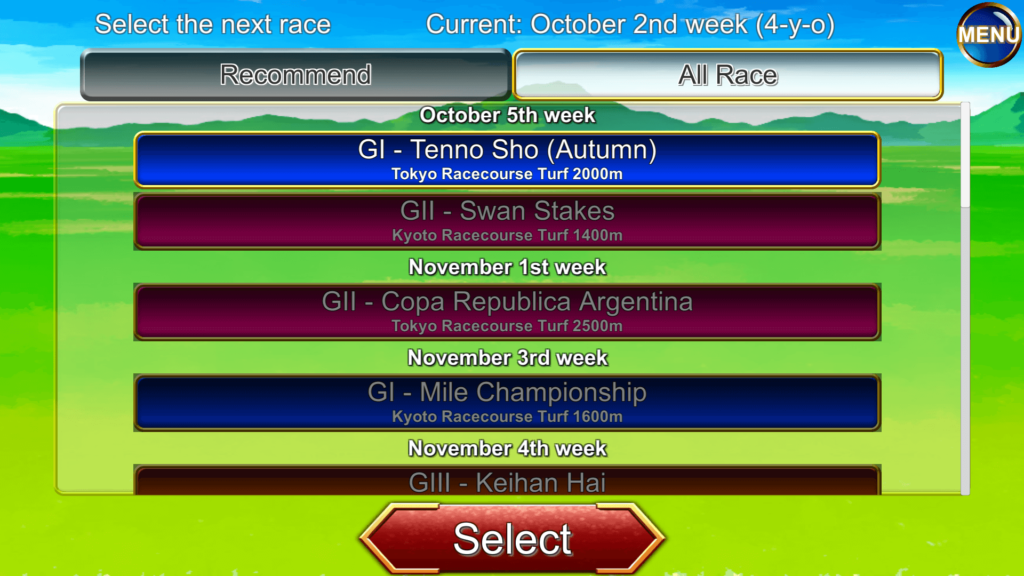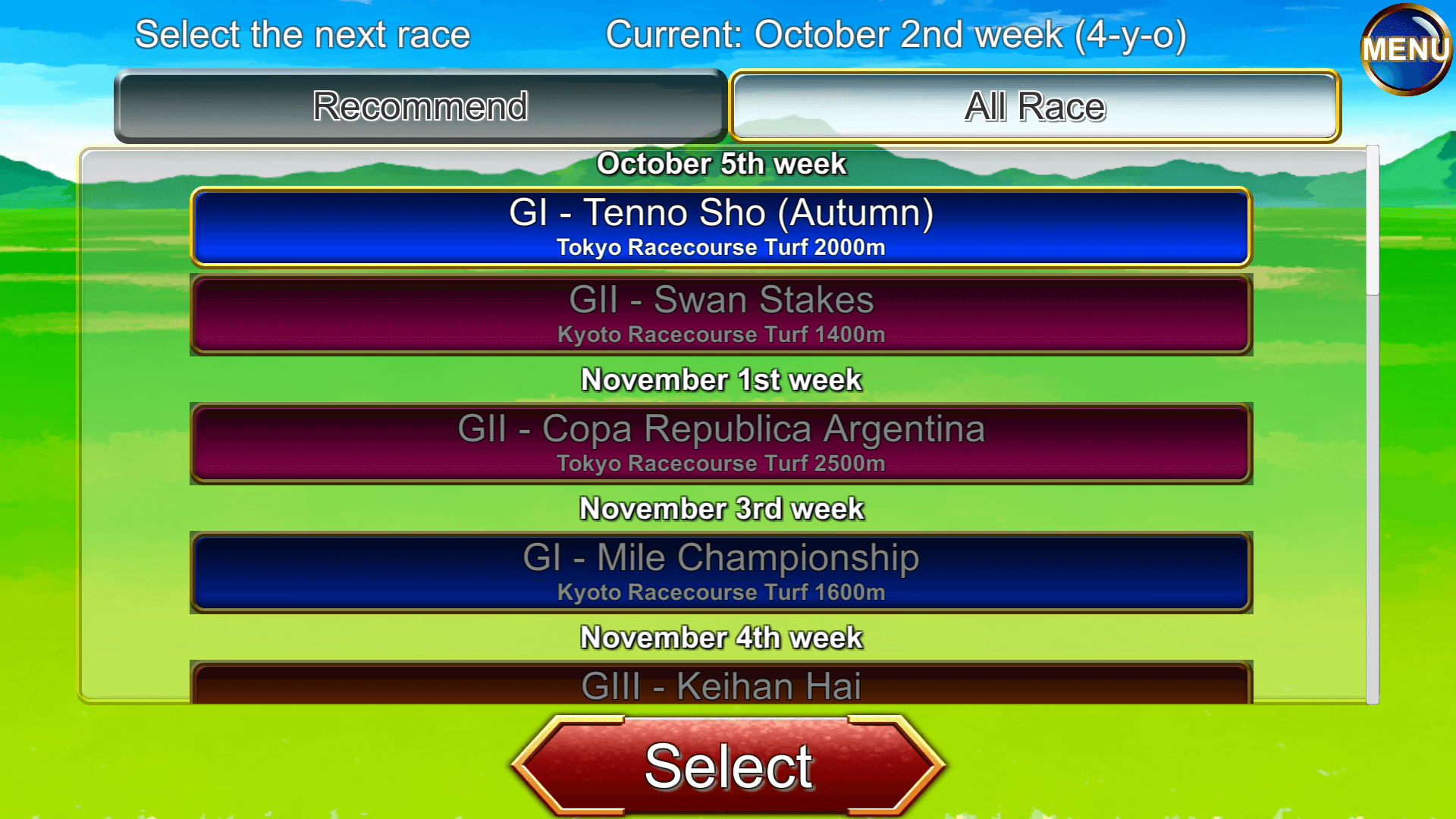 Download
Ultimate Studio will continue to develop interesting games.
Thank you!